Kitchen & Rangehood Grease Cleaning Professionals - Wollongong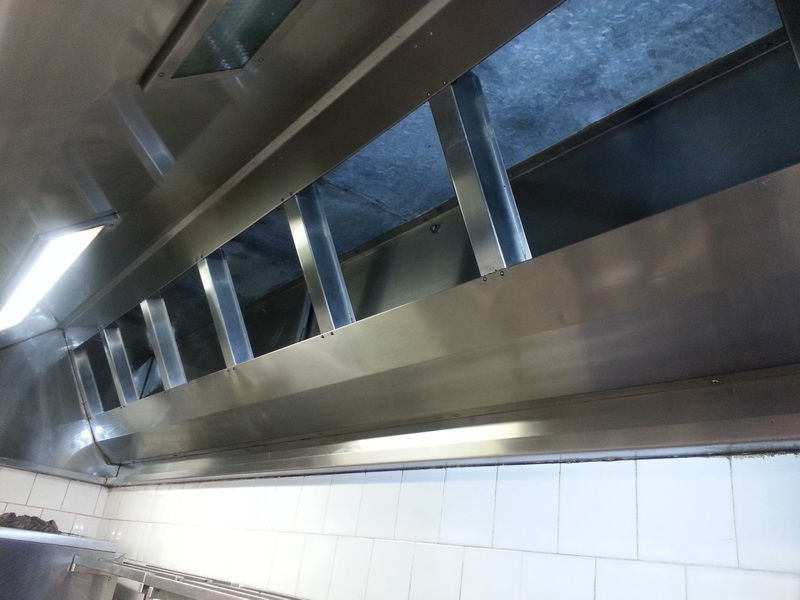 Our kitchen is one of the most active areas within the home. It's where we spend the majority of our time entertaining, eating and drinking with our family and friends. If your kitchen assets are looking worse for wear, our exhaust range hood cleaning specialists in Wollongong can help.
Our appliances work overtime to prepare delicious meals for us on a daily basis. However, daily usage can cause a build up of grease, grime and smear, reducing it's potential performance over time.
At Grease Cleaners, we specialise in comprehensive cleaning solutions for everything in your kitchen including ovens, stove tops, deep fryers, rangehoods, walls, floors, ceilings, bench tops, coolrooms, fans, dishwashers, fridges, vents and flame grills.
When you engage us for your next kitchen clean, you can rest assured all surfaces will be thoroughly decontaminated, sanitized, degreased and cleaned to the highest standard. This includes coating all stainless steel appliances and assets with specially formulated polish, transforming your kitchen to a whole new level.
If your current lease is coming to an end soon or you require full compliance in the workplace prior to a council inspection, don't hesitate to speak to our professionals for a competitive quote based on your unique requirements.
To minimize the risk of accidents & non-compliance issues, Grease Cleaners will ensure your kitchen assets are well looked after.
Cleaning of the kitchen exhaust system is required by most council's, mostly for compliance issues. It's quite common for council's to attend local kitchens unannounced to inspect for cleanliness & hygiene, particularly within food preparation areas.
It's important to ensure your existing commercial kitchen complies with The Insurances Act. 1984; The Occupational Health and Safety Act, Public Health Act. 2010; Factories, shops and Industries Act 1962, AS/NZS 3666.2.2011 and AS 1851-2012. By adhering to these protocols, you can rest assured your kitchen exhaust system will not fail an inspection by your council.
At Grease Cleaners, we offer an exhaust filter exchange program throughout Australia with products available in all shapes and sizes.
For exhaust range hood cleaning services in Wollongong, please get in touch on (02) 4729 1003 for a free onsite quote.