Remove tough grease from your range hood with our Tamworth kitchen cleaning professionals.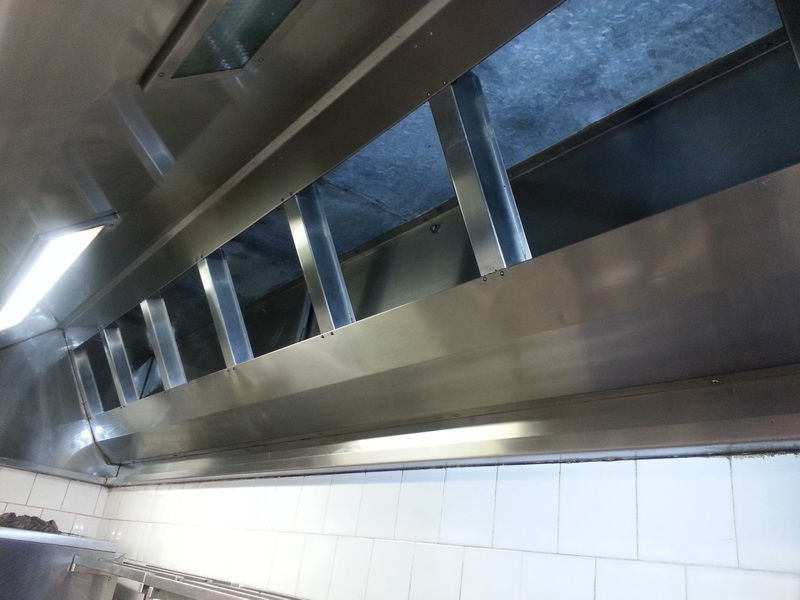 Finding a reputable range hood grease cleaning specialist in Tamworth is a quick phone call away. As a leading provider of kitchen exhaust cleaning solutions, we understand the needs of residential homeowners and commercial businesses in New South Wales.
When you first contact us, one of our friendly technicians will arrange to visit your home or workplace to perform a high quality clean using the latest industrial grade products - removing all residual dirt, heavy-duty grease and grime.
A job is not 100% complete until its meticulously cleaned by our professional team. If you want the job done right the first time, look no further than Grease Cleaners.
Having your kitchen assets cleaned regularly ensures you won't experience any unexpected system breakdowns.
At Grease Cleaners, we hire only the most experienced exhaust range hood cleaning experts in the Tamworth region. All our staff have undergone rigorous training, cleaning protocols and have a good understanding of OH&S procedures to ensure the safest clean everytime.
Whether you're a busy homeowner or run a successful food based operation, we can take the heavy burden off your shoulders and do all the hard work for you.
We regularly service exhaust systems found in medical facilities, schools, warehousing, factories, corporate offices, marine vessels, shopping centres, restaurants, clubs, hotels, airports and many other businesses throughout the Tamworth region.
At Grease Cleaners, we take kitchen exhaust cleaning seriously and won't stop until your kitchen assets are cleaned to perfection. You can trust us to manage your cleaning at the best industry rates, ensuring superior longevity and continued performance over the long term.
In fact, if you commit to a regular cleaning schedule, we guarantee your kitchen will work to it's full potential while minimising everyday your running costs. Save time and money with Grease Cleaners.
For more information on our custom range hood cleaning solutions in Tamworth, give us a call on (02) 4729 1003 or fill in the enquiry form and we'll get back to you as soon as possible.