Experienced Exhaust Range Hood Cleaning Technicians - Mudgee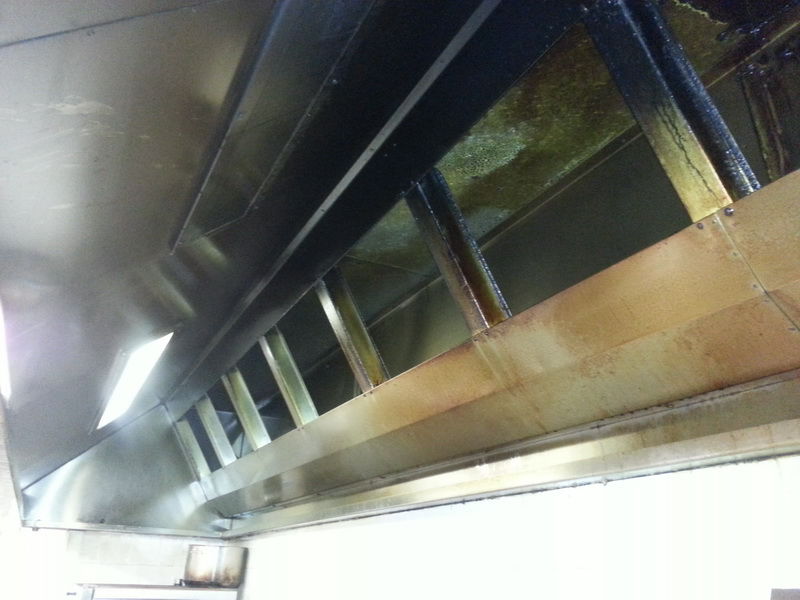 Grease Cleaners Pty Ltd is a leading range hood grease cleaning business servicing the local Mudgee area. Our team is highly experienced in all facets of grease cleaning services, utilising only the best quality equipment and products to ensure the finest results. We regularly service exhaust systems found in hospitals, universities, warehousing, office buildings, marine vessels, shopping centres, clubs, hotels, airports and restaurants.
We can complete a range of different jobs in both the residential and commercial sectors; specialising in everything from comprehensive duct cleaning, filter exchange solutions to high-rise cleaning solutions.
A few reasons why Grease Cleaners are the best choice for your rangehood cleaning needs:
We will not accept anything other than 100% cleanliness of the exhaust range hood. It is recommended the kitchen exhaust range hood be cleaned every six months to ensure longevity and maximum operating efficiency.
Grease Cleaners will make the kitchen exhaust duct 100% accessible and decontaminate all surfaces eliminating the potential for fire hazards. We will get inside the duct and not just reach in. This is often a difficult area for most kitchen exhaust cleaning companies, but we'll make sure it's done right and with maximum ease.
At Grease Cleaners we offer an exhaust filter exchange program that is simple and effective. No matter what size you're after, we can supply the right size from anywhere in Australia within 48 hours.
The laundry exhaust system is an area where fires are easily started. Grease Cleaners will remove all the lint build-up from the system ensuring a thorough, comprehensive and safe clean everytime.
Book Your Next Range Hood Clean With Grease Cleaners
Whether you're after a standard routine clean for your residential kitchen or a 6 monthly comprehensive clean for your commercial premises, you can rely on Grease Cleaners to provide a high level of cleaning that surpasses your expectations.
For experienced and professional range hood grease cleaning services in Mudgee, contact the experts today on (02) 4729 1003 for a FREE quote. You won't be disappointed!