Exhaust range hood cleaning – Merimbula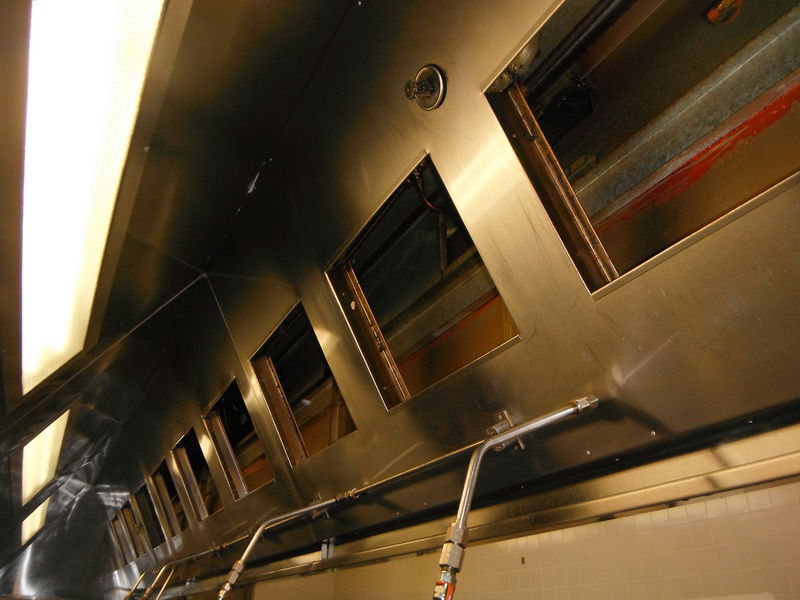 Grease Cleaners are leaders in range hood grease cleaning in Merimbula. Our experienced team of cleaners will restore your range hood back to its original condition, leaving it sparkling clean and brand new again.
With so much grease accumulating over time, there's nothing quite like a professional clean to help maintain it's operational efficiency. If you want your kitchen appliances to last the distance, it's important to look after them well.
At Grease Cleaners, we take cleanliness quite seriously and always aim for 100% customer satisfaction everytime. Whether it's a standard service or comprehensive cleaning package, you can rely on us to deliver the best results to suit your requirements.
Looking to save money?
Our range hood grease cleaning solutions in Merimbula are designed to save you time and money over the long term. When you consider how expensive kitchen appliances are to buy, our goal is to ensure you don't experience any ongoing issues and problems with it.
With regular cleaning, servicing and maintenance, you can rest assured your range hood will last you a very long time, with minimal hiccups.
We use only the highest quality cleaning products, materials and equipment to increase the performance of all your kitchen assets.
Our team will do a thorough clean of your filter using an industrial grade degreasing solution and specialty soaps designed to dissolve exterior grease and grime.
At Grease Cleaners, we pride ourselves on offering a highly personalised service tailored to your individual expectations and needs. From our superior attention to detail, sustainable cleaning practices and competitive industry rates, we are the 'go to' business for all your rangehood and exhaust cleaning solutions.
We are proud to have worked on a diverse range of kitchen exhaust projects including marine vessels, hotels, hospitals, council buildings, fast food restaurants, military bases, universities, supermarkets, office buildings, ware houses, RSL's, golf clubs, bowling clubs and many more.
Is it time to remove grease from your range hood? If you live in local Merimbula, get in touch with our cleaning experts today on (02) 4729 1003 for a free onsite quote.