The Best In Exhaust Range Hood Cleaning – Broken Hill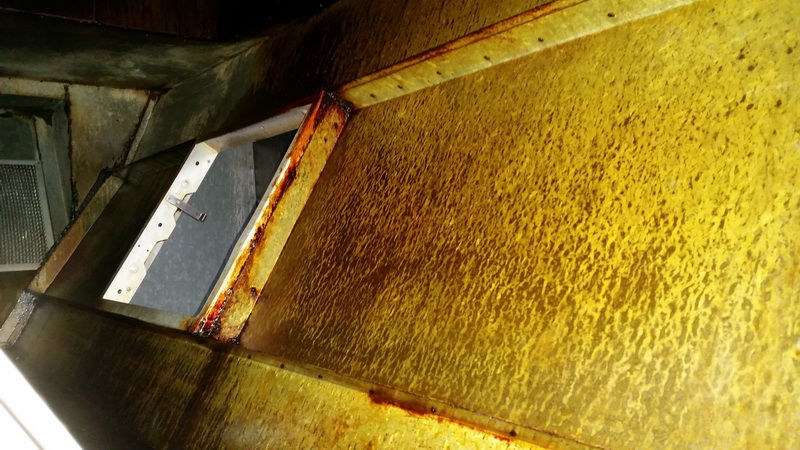 Getting your range hood grease cleaning done in Broken Hill doesn't have to be a difficult task. At Grease Cleaners, we pride ourselves on providing an exceptional level of kitchen maintenance cleaning at affordable prices. We understand that no two kitchens are the same therefore we do our best to deliver personalised solutions to meet your individual range hood needs.
Do you have a last minute request? No problem. Our team is always happy to go the extra mile and assist with any emergency issues ranging from dirty fan breakdowns to insurance compliance. At Grease Cleaners, quality work and friendliness is the cornerstone of our business. We love our clients and aim to make every interaction a positive experience from start to finish.
.
Servicing A Large Range of Businesses in NSW
Grease Cleaners Pty Ltd collaborates with a diverse client base including Grosvenor Engineering, Resolve Chemical, Hogs Breath Café, Spirit of Tasmania, Vibe Hotels and many more. Our reputation within the industry is strong and we're proud to continue building solid business relationships with these established companies in NSW & nationally throughout Australia.
High Rise Cleaning & Confined Space Solutions
At Grease Cleaners, we can remove grease from range hoods at your Broken Hill high-rise apartment safely and efficiently. No matter how difficult the height, our experienced team have the necessary tools and expertise to get into the most difficult nooks and crannies.
We find that rope access is the most cost-effective way to carry out riser maintenance, without the need for hiring scaffolding or scissor lifts - which can often be extremely expensive and time consuming. As a result, this can cause the riser to be completely ignored due to costing and in some cases left unclean for years. For best results, most risers must be decontaminated once a year.
We get into all the hard to reach places and offer superior cleaning solutions in the following areas:
Kitchen exhaust riser decontamination
Air conditioning riser decontamination
Laundry exhaust riser decontamination
Applying fire rated duct sealant to risers
Access installed to riser if not large enough
Anchor point installation
Confined space entry
For expert range hood grease cleaning solutions in Broken Hill, contact the Grease Cleaners on (02) 9677 8027 for a no-obligation chat about all your kitchen maintenance needs.