Superior Range Hood Grease Cleaning – Bathurst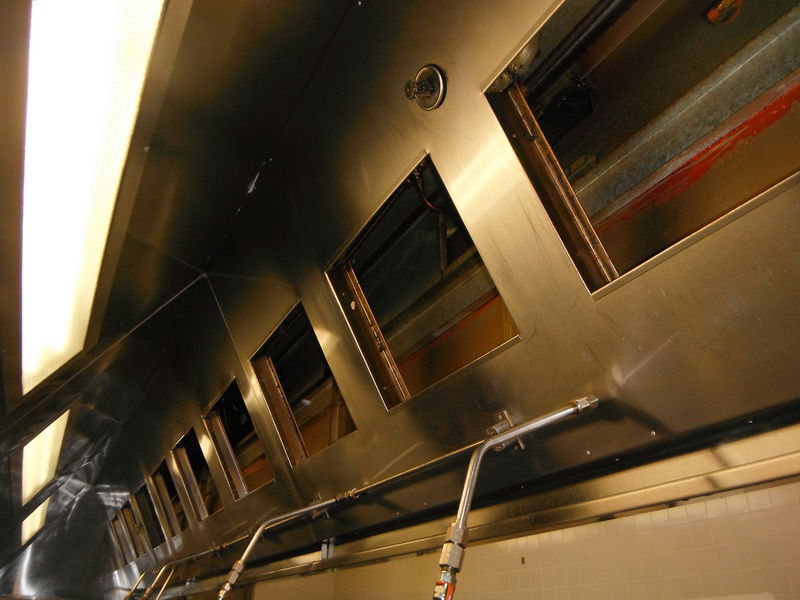 Do you want to maintain your kitchen assets for longer? Are you running a business and need to ensure your kitchen exhaust is operating at optimum capacity? At Grease Cleaners, we specialise in exhaust range hood cleaning services in Bathurst and can help increase the life expectancy of your exhaust system – ensuring you won't have any breakdowns in the near future. To potentially avoid losing any business income from a broken rangehood, give our team a call for quick assistance.
Whether you have a build up of grease from over cooking or you simply need a thorough clean to prevent a future fire hazard, Grease Cleaners will do a complete overhaul of your exhaust system including ducts, hoods, vents and filter change – restoring it to brand new again.
Remove Grease From Your Range Hood With The Bathurst Specialists
It is imperative your exhaust system is cleaned by compotent staff all cleaning technicians are confined space, first aid, ropes access and working at heights trained.
As you may already know, your rangehood is there to suck up any smoke, air or grease droplets during high intensity cooking such as frying and searing.
Over time, the ducts, fans and filters can become clogged, often causing a myriad of problems. Our professional team will work closely with you at every stage of the process, making sure we complete all the necessary grease cleaning to your satisfaction.
This interactive approach allows a smooth process to be achieved that is timely, efficient and on budget. Upon completion, we'll provide you with an estimated timeframe for your next clean and notify you of this closer to the date. We pride ourselves on being recognised as the leading kitchen exhaust cleaner in Bathurst that delivers quality finishes and good old-fashioned service every time.
Competitively Priced Range Hood Cleaning Solutions
At Grease Cleaners, we provide competitively priced service solutions that are performed to the highest of standards. We don't just leave you in the lurch when the job is done. Our professional team aim to go above and beyond, ensuring we provide you with a detailed report on all completed works. For extra peace of mind, we also supply you with certificates of compliance to meet all applicable Australian Standards, Laws, Legislations and Insurance requirements.
Our range hood grease cleaning in Bathurst is fast, efficient and affordable. Give us a call today on (02) 4729 1003 for a no-obligation quote for both residential and commercial kitchens. We'll keep you compliant.